Watch the video and see the step-by-step guide below.
Then try it for yourself!
Let's begin by sending this post as a test email
Scroll to the end of the post, look for this section.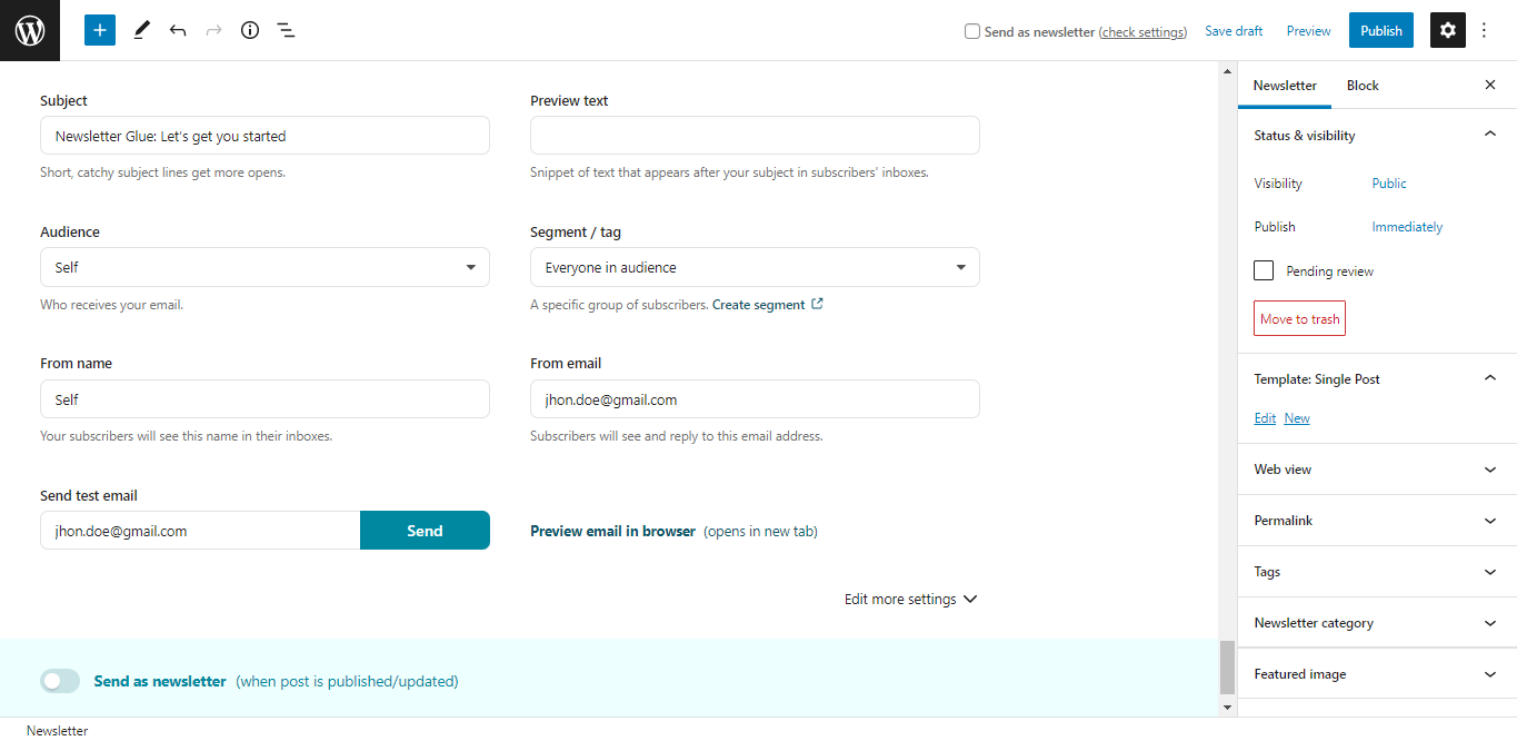 Send your first test email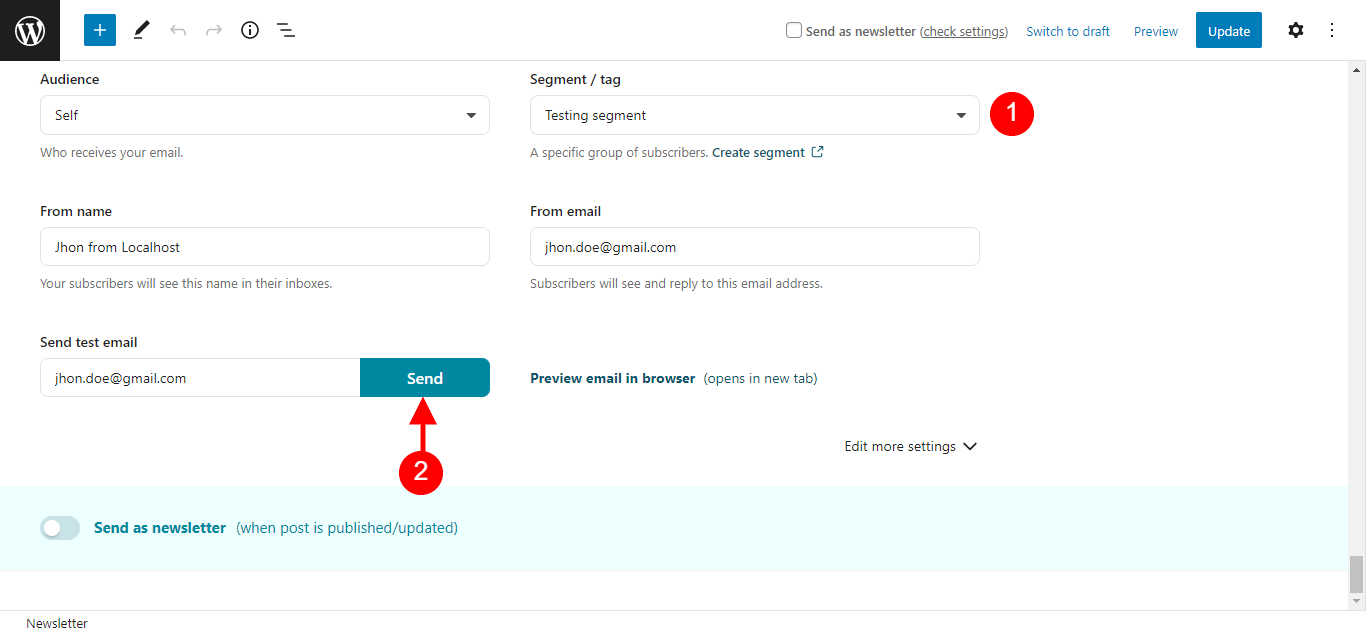 Everything is pre-filled based on the email defaults you chose during onboarding.
For safety, change your segment/tag/list to a test version, so that you don't accidentally send to your entire mailing list!
Then, click Send to send your first test email.
Publish and send newsletter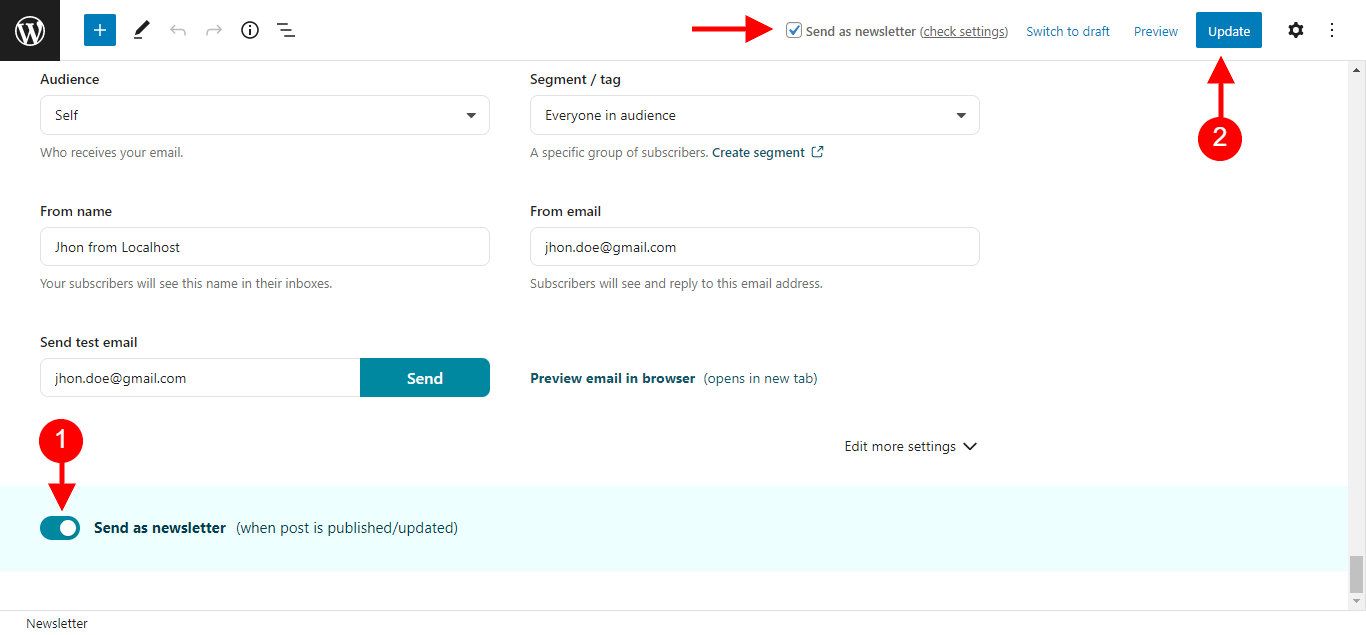 Once you're ready to publish, take a look at the top admin bar or bottom of the newsletter widget.
Make sure Send as newsletter is checked. Then hit Publish or Update.
You should see a notification with the words 'Your newsletter is on its way!' at the bottom of your post.

That's it. You've now sent your first post as a newsletter! 🎉
How it's sent
In case you're curious... Your email newsletter is sent via API to your email service provider (ESP). From there, your ESP delivers your email.
This gives you the best of both worlds – the ease of the WordPress block editor, and the deliverability of a professional ESP.