Getting started - Send your first post to your email subscribers
Getting started - Send your first post to your email subscribers
By Lesley Sim
updated about 2 months ago
Watch the video again or see the step-by-step guide below.
Then try it for yourself!
Let's begin by sending this post as a test email
Scroll to the end of the post, look for this section, and check the box.

Then, look for Send test email to, double check your email address and hit Send.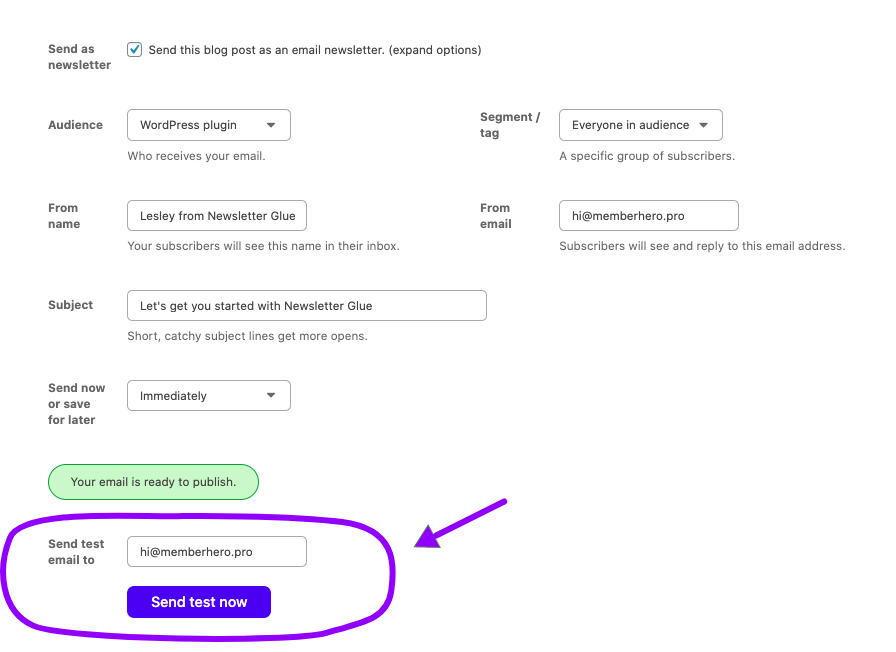 All done? You should receive your test email shortly.
Now, let's publish this post and send it to your email list.
Send as newsletter should already be checked.
Check your segment/tag to double check who you're sending this post to.
The green Your email is ready to publish shows you're ready...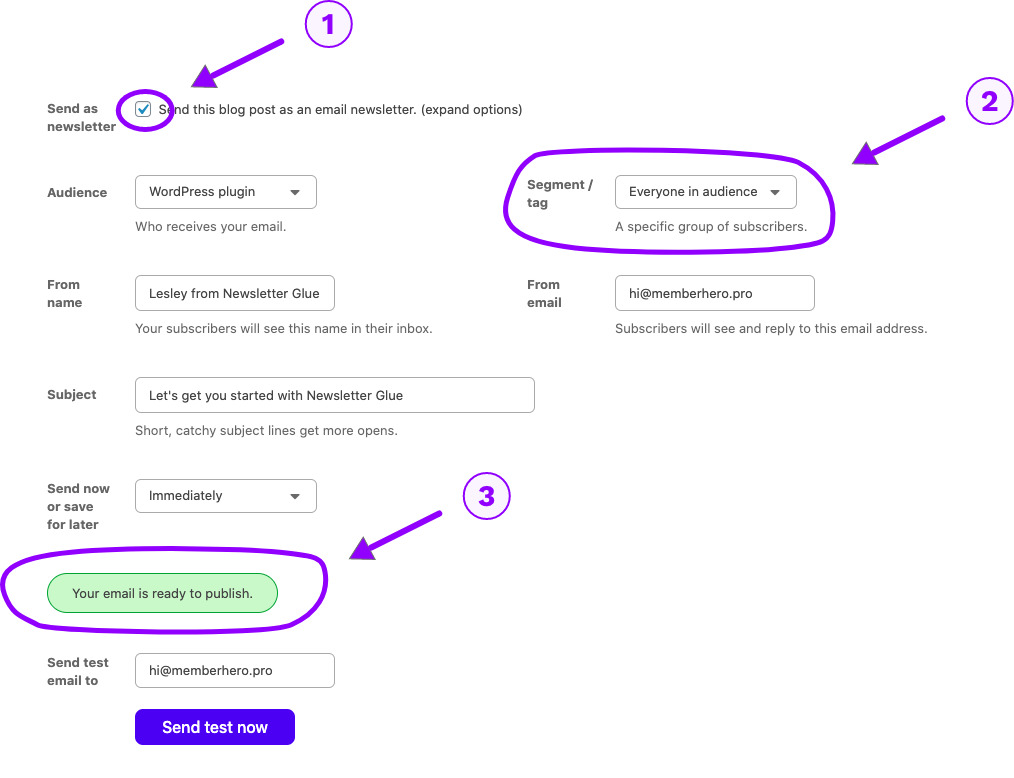 then hit Publish like you normally do.

That's it. You've now sent your first post as a newsletter! 🎉
Did this answer your question?