Introduction
We only request access to your website if it's necessary to diagnose specific problems such as plugin or theme conflicts.
Granting us access to a full-site backup or staging site would be ideal. This lets us look into problems without touching your live site.
But it's also normal for users not to have easy access to their backup or staging sites, in which case granting us access to your live website is the best way for us to quickly help you.
How to set up an admin user account for us to check out your site
In the left hand admin panel, go to Users > Add new.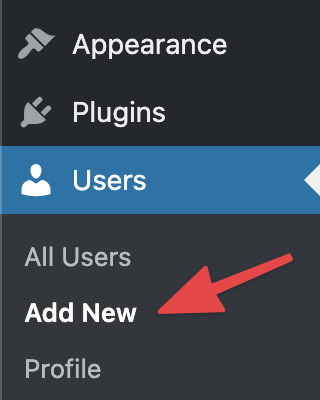 From there, fill in the following details: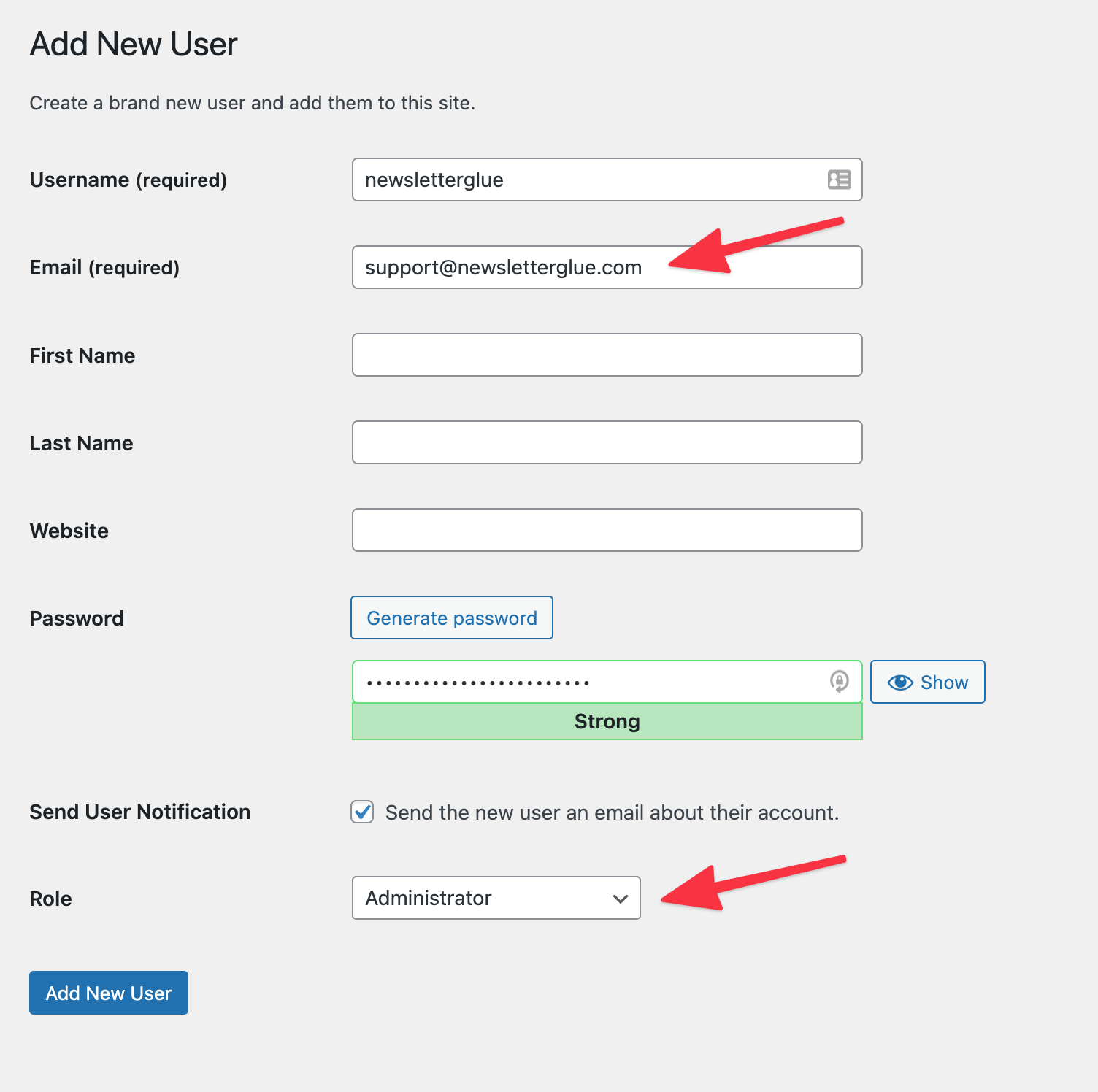 Please create the account for [email protected] and grant us an Administrator role.
Once we've resolved the issue
Once your ticket has been resolved, please delete us as a user from your site.
In case you're wondering...
Here are some things we're likely to do inside your site
Look at your setup and the activated plugins you have
Send test emails (not email campaigns) of existing posts with our plugin.
Create new drafts and send test emails with our plugin. We won't publish the post and you can delete it afterwards.
If necessary, we might also ask your permission to switch out your email service provider (ESP) connection with our own and run the tests mentioned above. This would help us diagnose potential issues with your ESP. We'll always switch it back after.
Here's what we won't do inside your site
Install, activate, deactivate or otherwise touch any other plugins or themes on your site (unless we have your express permission).
Change code on your site

(unless we have your express permission).