Firstly, thanks for upgrading your license! We really appreciate you.
Secondly, sorry this process isn't clear. We're working on improving it.
In the mean time, here's exactly how you can upgrade your license:
Head to your Newsletter Glue Account
Go to newsletterglue.com/account and log in.
Once inside, click on View Licenses: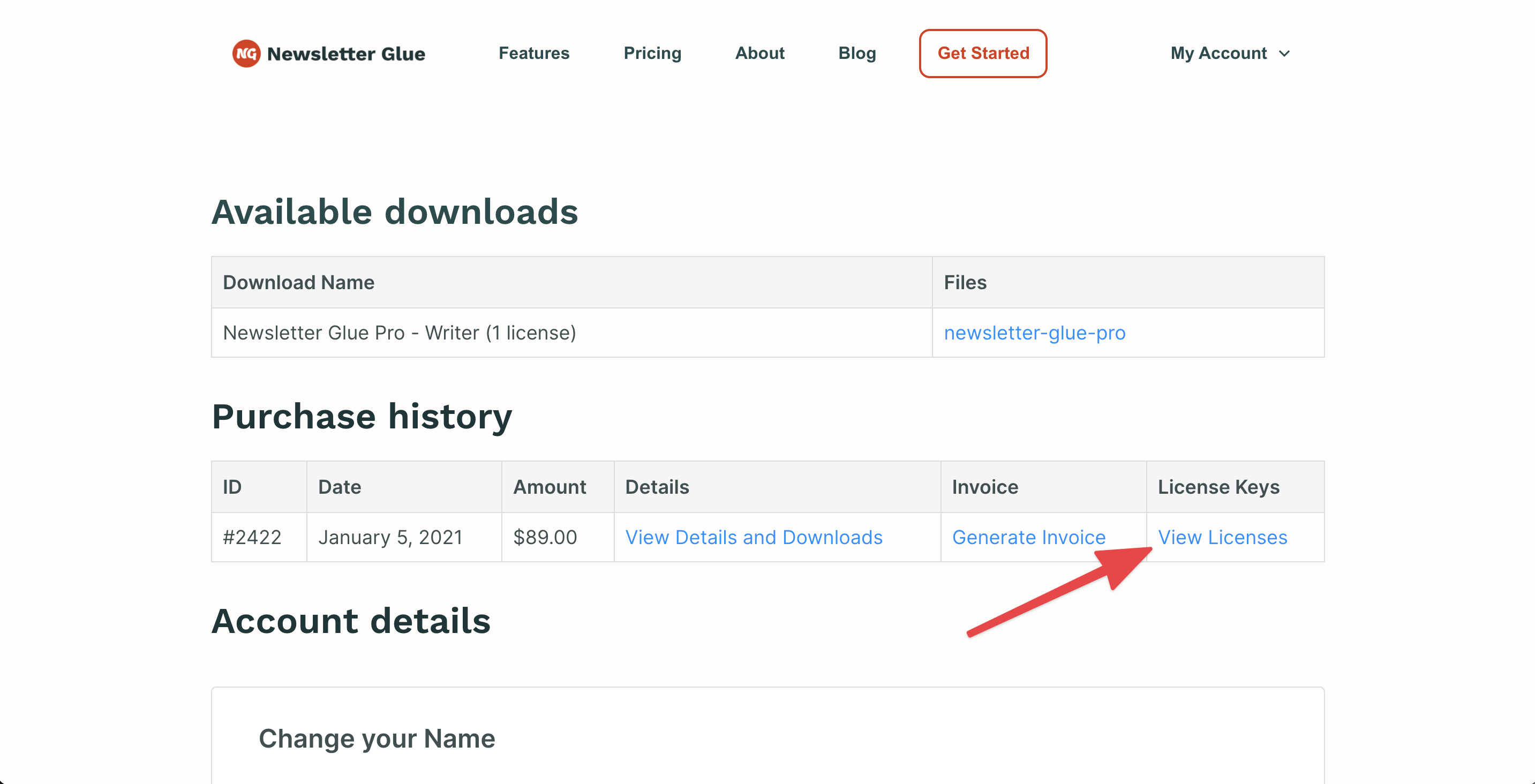 This will take you to manage licenses. From there, click on View Upgrades:

You'll then be shown your upgrade options. Select which tier you want to upgrade to, then click Upgrade License.

The Upgrade Cost shown is pro-rated. This means you'll pay the difference between your existing tier and the next tier.
For example:
Writer (1 license) = $76 (Let's say this is the license you have)
Publisher (5 license) = $141 (You want to upgrade to this license)
Upgrade cost = $141 - $76 = $65
Once you've clicked on the relevant Upgrade License, you'll be taken to a checkout.
From here, fill out your details and you'll have successfully upgraded your license!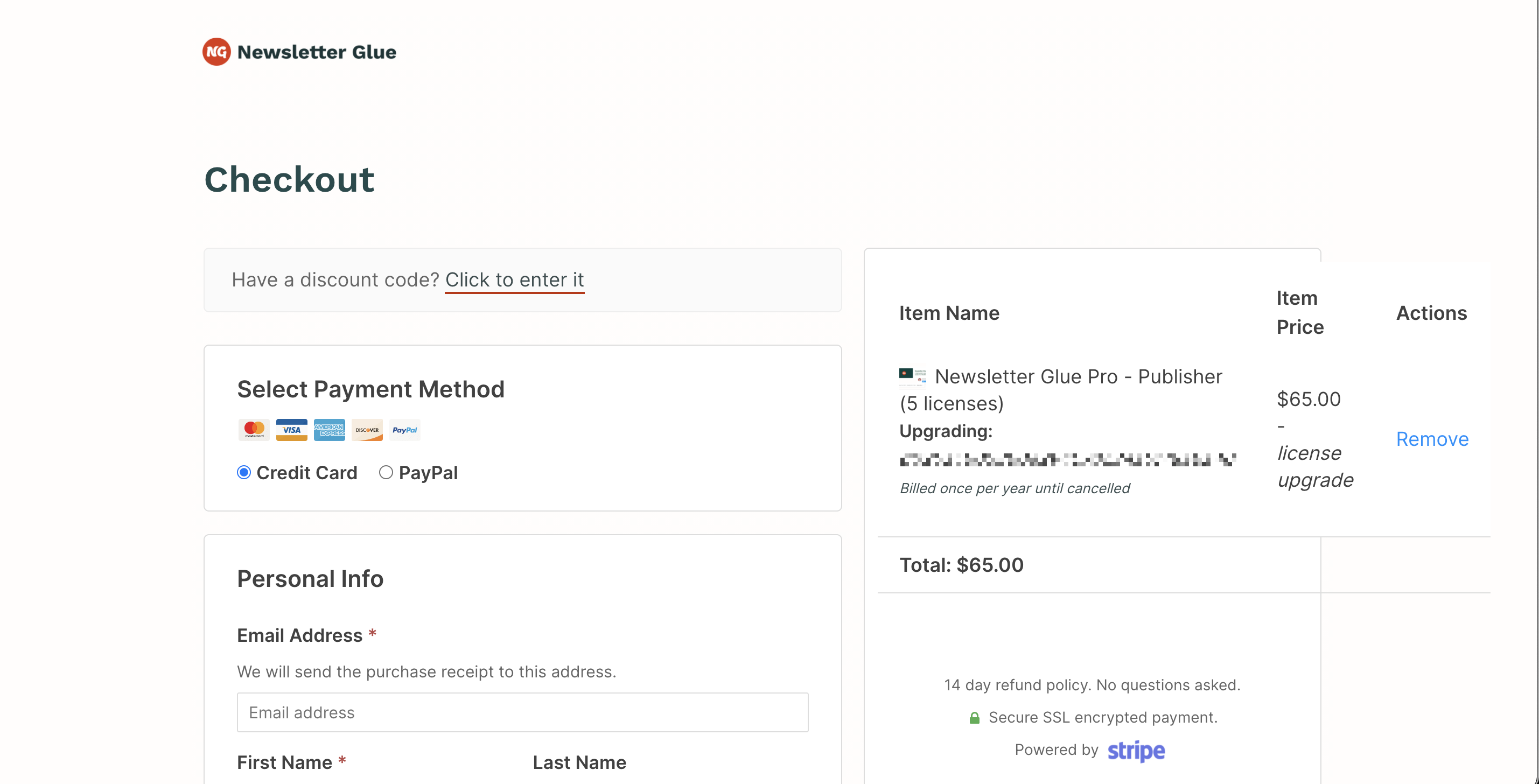 Thanks again for upgrading!