With Newsletter Glue, you can create email templates using the WordPress block editor. You can then export the email html easily and use it anywhere you like.
It's worth noting that you can do this not only for complete newsletters, but also any pattern template you've built.
Use cases
This is especially useful if you want to build emails with us, then send it out via an email service we don't currently connect with.
You can also use this method for building transactional emails with us, then pasting the html into the html editor of WooCommerce, FluentCRM, Groundhogg, Easydigitaldownloads and more.
Finally, this is also useful for drip automations. This method lets you build emails with us, then paste the html into your drip automation.
Instructions
Step 1: After you've built your email, scroll down to the Send as newsletter metabox and click on Preview email in browser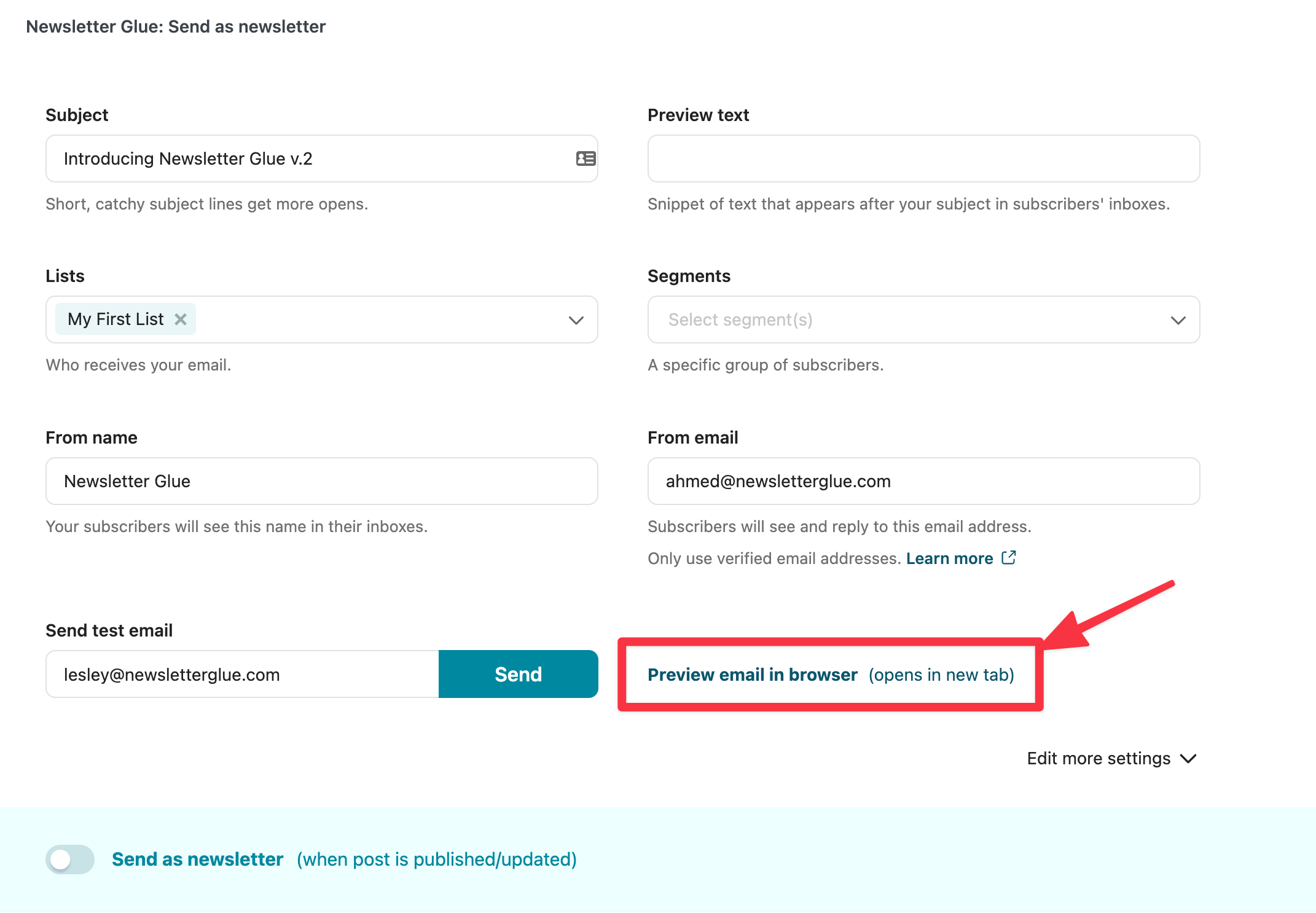 Step 2: In the email preview, click Copy html.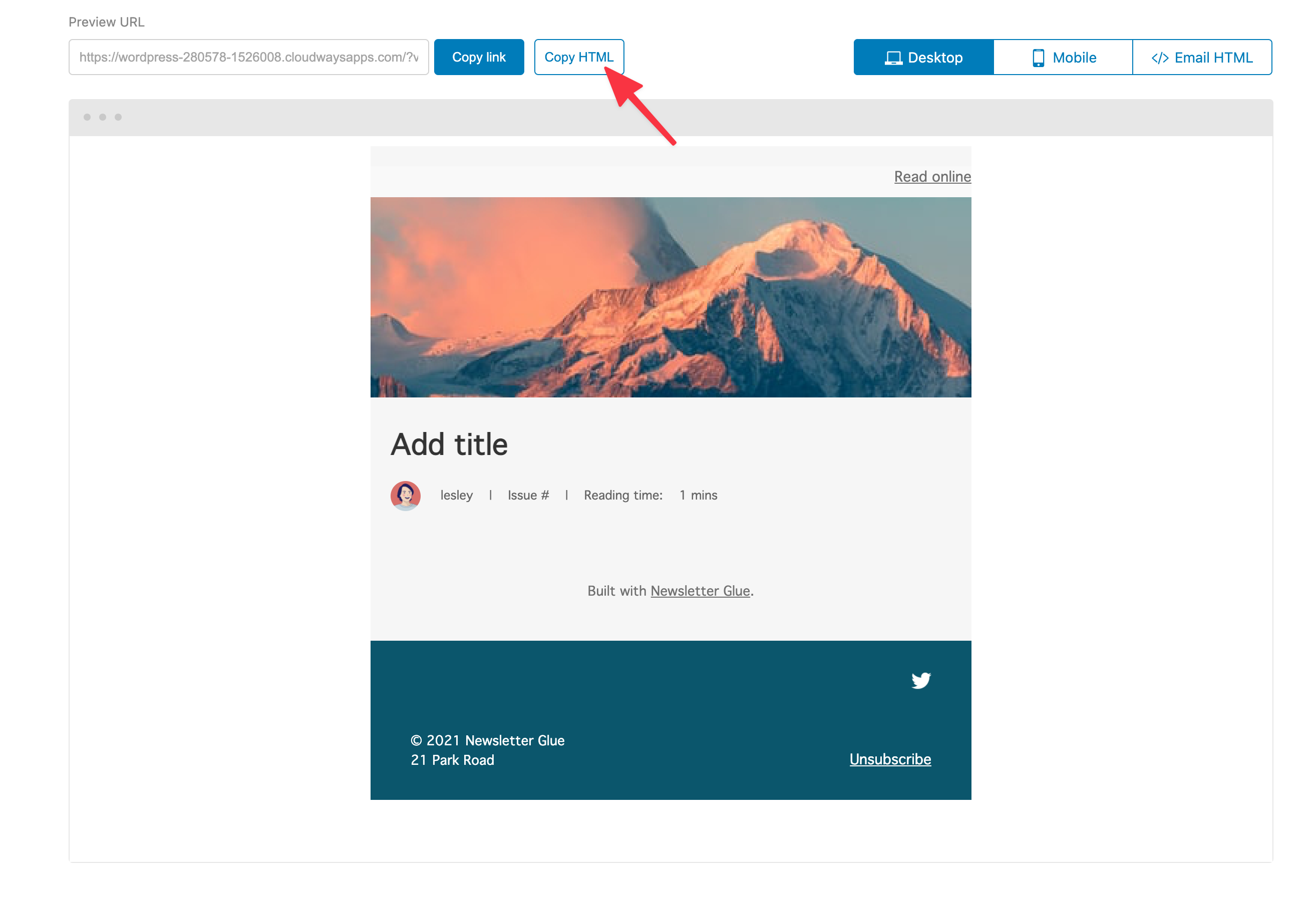 Step 3a: The html from that email will be successfully copied and ready to be pasted anywhere.
Step 3b: You can also choose to view the email html by clicking on the Email HTML tab.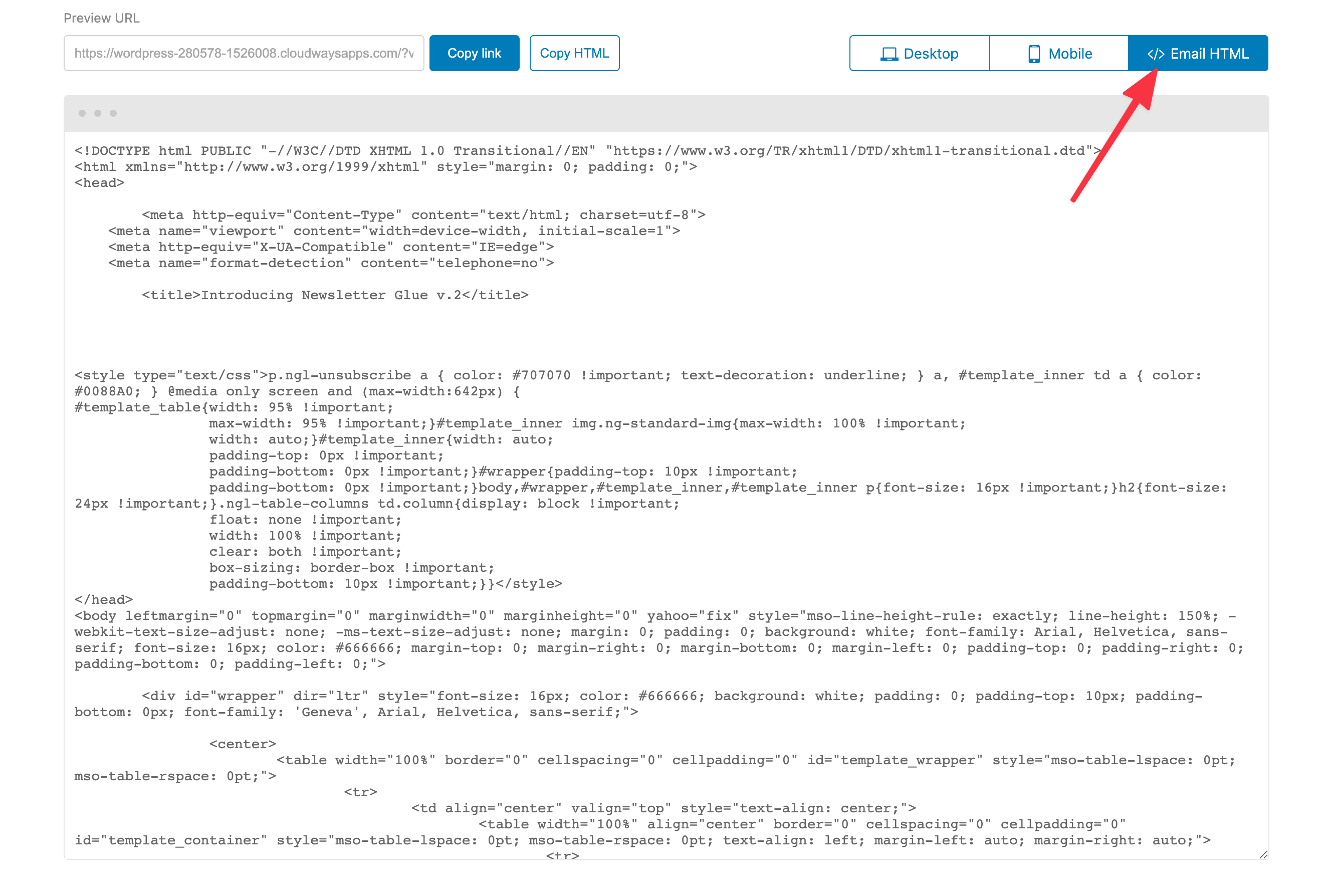 Step 4: Log into your email service provider, create a new email and paste the copied email html into the email builder.
Step 5: All email service providers are different. So you will have to do some testing to ensure all the code was copied correctly. It is also possible you will have to manually replace any mergetags or dynamic tags.
Done!