How to connect with ActiveCampaign
How to connect with ActiveCampaign
By Fauzi Abdillah
updated 10 days ago
Follow this guide to get Newsletter Glue connected with ActiveCampaign.
Step 1: Get your ActiveCampaign API URL and key
Go to your ActiveCampaign Dashboard, then go to Settings Page
Click on Developer menu
On API Access section, copy your API URL and API Key details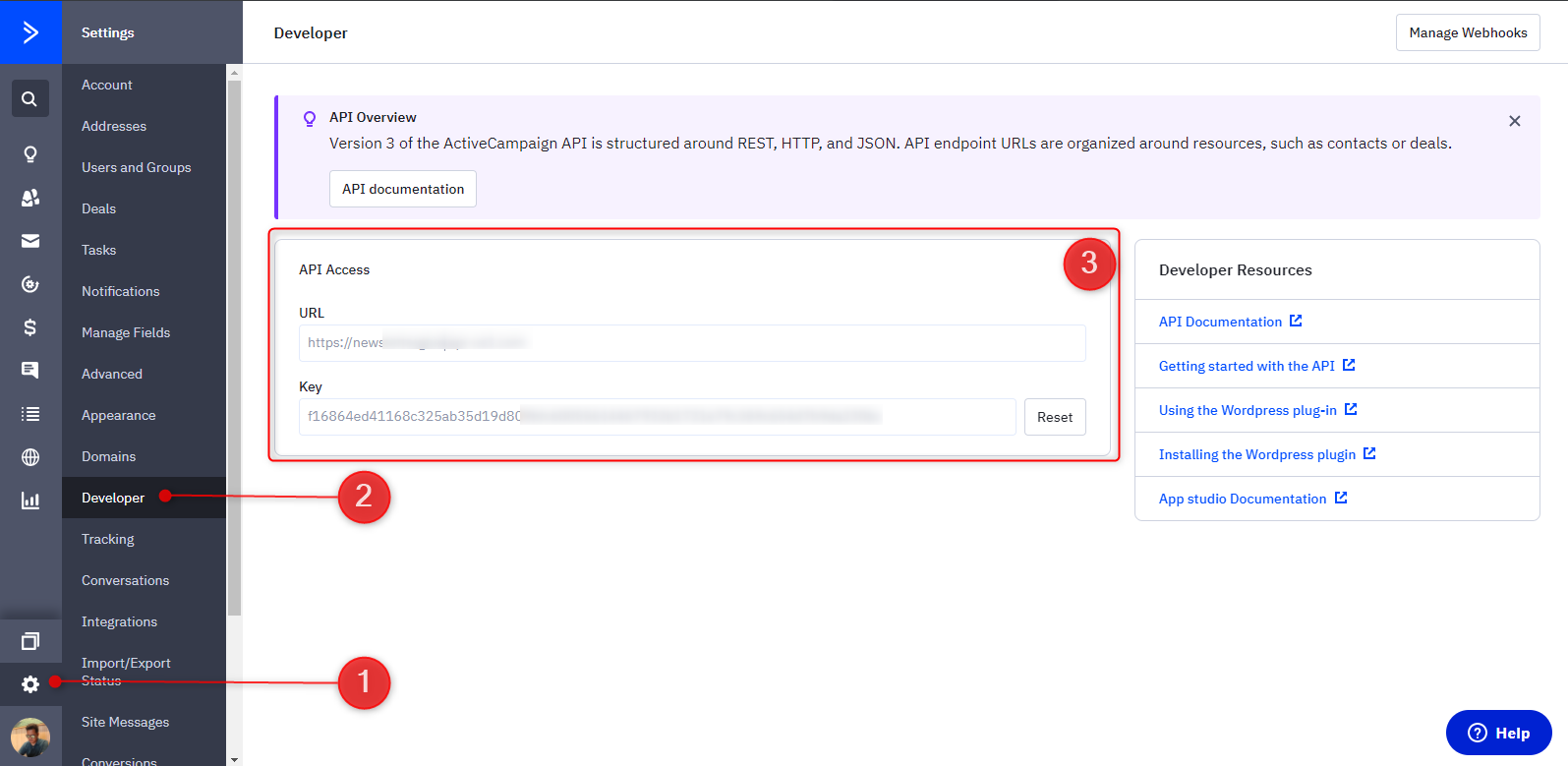 Step 2: Connect with Newsletter Glue
Go to your Wordpress Dashboard, then go to Newsletter Glue Settings Page
On the Connections tab, Select ActiveCampaign from the Email Service Provider dropdown
Paste your ActiveCampaign API Key and API URL, then click Connect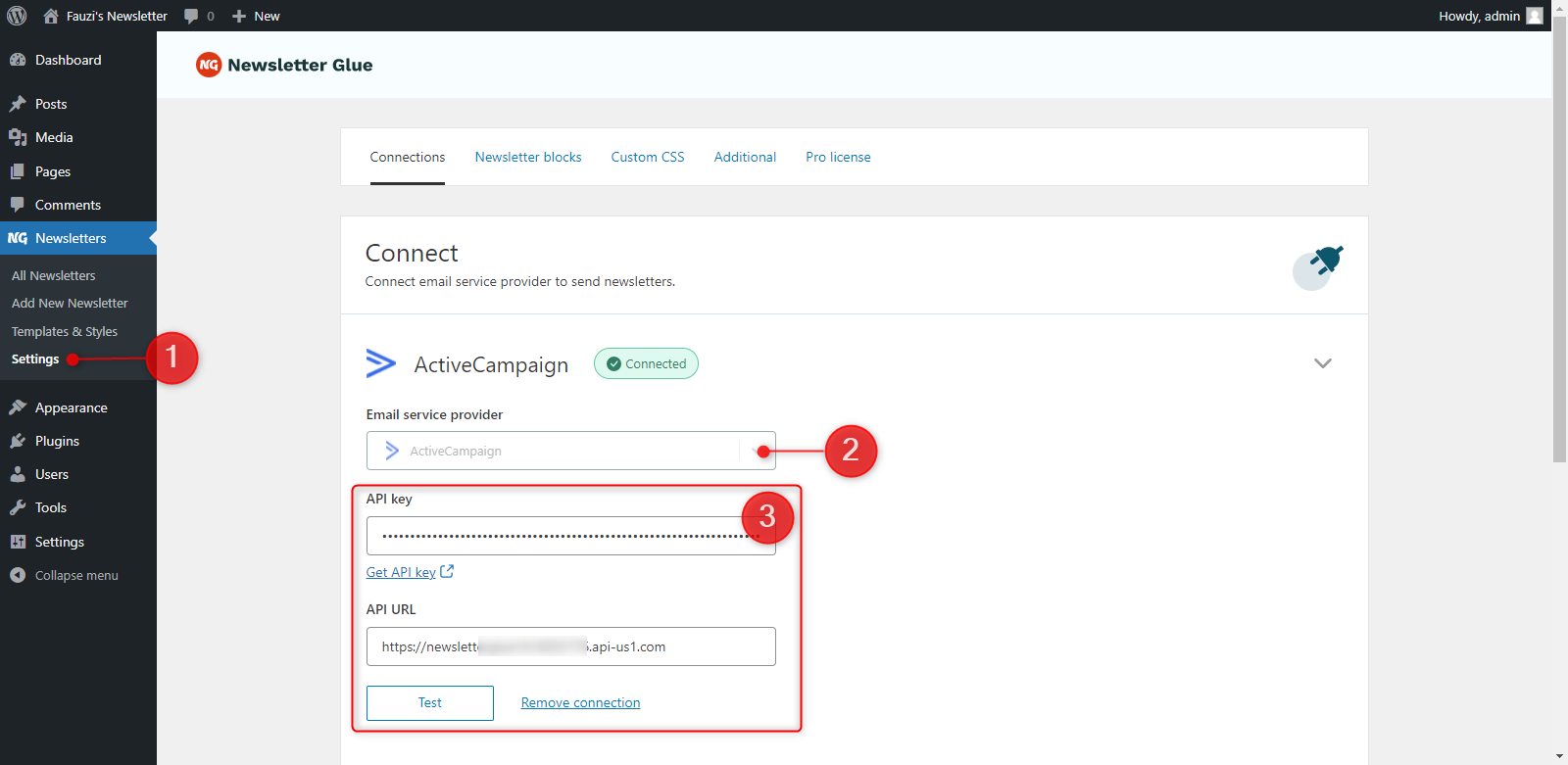 By now your ActiveCampaign account should have been connected to Newsletter Glue and you can test the connection by clicking the Test button.
That's it, well done!
If you encounter any error please email us at [email protected]
Did this answer your question?